Struggling to keep up with all of your social media channels?
If you've ever struggled to keep up with your social media presence, this is the option for you.
Each package is customized specifically for your needs, and can be as little as 1-2 times a week or as regular as daily postings.
We schedule posts directly from your Facebook business page. We can prep things a week in advance or as far as a month in advance.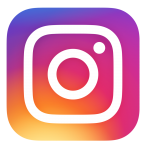 We use Schedugram to schedule in advance. We can use captions you've already created or write our own with your voice.
To get a quote or more information, get in touch and we can put together a package and a quote tailored to you and your business.