For newborn editing, we can do just simple Lightroom edits specifically tailored to newborn skin, or we can put together a full workflow for you and do everything from SOOC through to final, retouched image.
You'll see a variety of both in the gallery above.
Heather from Heather Elizabeth Studios allowed me to use some of the images for my portfolio, and the other newborn photographer chose to remain anonymous.
Since client privacy is something I take very seriously, your images will never be shared anywhere public without express permission.
If you'd like to hand off your newborn editing to someone else, let's Get in touch!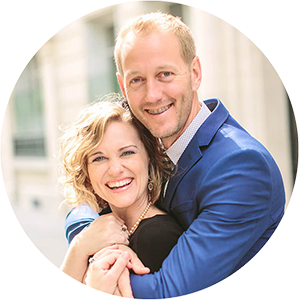 "BETH IS THE ULTIMATE GODDESS OF PHOTO EDITING."
"Beth has simply been a godsend and my only regret is that we didn't start working with her years ago when we were first referred to her. Instead we went with one of the other "major" post-production companies and despite having their varieties of color/toning profiles to choose from, the images never came back just the way we wanted them.
All we had to do with Beth was share some of our images from each part of the wedding day and an explanation of how we like things to look, and we seriously could not believe our eyes when we got the first wedding back.
It was at least 98% perfection! On her first try! She has freed up so much time for us that we're now looking to expand by taking on more shoots and starting another side business. Don't waste time trying other "big-name" companies for your post production. Beth's personalized service will have out shooting more, making more, and enjoying photography more again in no time!"
-- Doug and Cheyanne, Arte De Vie, L'Amour de Paris